We have set up themed working groups to begin detailing the ideas that the partners want to realise in the Food Experience Centre. These provide a forum in which partners can collaborate to develop ideas and visions for what can be done on site.
Food in cirkular flows
How can we visualise the whole chain – from soil to table to soil again. Here we focus on the story of how food is produced using today's modern farming methods and how it is processed before ending up in your kitchen at home. We show how food waste can be converted into biofuel, for example, and how nutrients can be returned to the soil.


Logistics and infrastructure
Logistics are often overlooked when talking about sustainability, with a focus instead on production and constituent raw ingredients. But to make the whole food chain sustainable, such gaps need to be filled in. There is also a need for basic infrastructure to ensure everything from digital connections and a good business climate to a sound road network and supply of fossil-free fuels. A great deal is being done in terms of smart logistics and infrastructure solutions, and their stories should be told here! The connections that support the flow of resources between city and country are important in making the whole system sustainable.


Innovative and exciting technology
There is some incredibly exciting technology already in use or in the pipeline for applications in farming and other parts of the food chain, all of which have a story to tell. Aerial technology is being crossed with traditional farming knowledge, sensor technology is preventing eutrophication, face recognition is being applied to animals – the list goes on...


Food associated with exercise and health
It has long been known that health is to some extent linked with diet and food. Healthy food habits can reduce the risk of several diseases, including type 2 diabetes, cardiovascular disease and obesity. Here, we want to present the available options and the choices people can make to invest in their own health.


The food and farming of tomorrow
As part of their mandate, universities are required to communicate their research and its results to the general public. In the fields of food and agriculture, we want the "Activity Centre for Food" to provide a channel for this.


Väderstad and food as a destination
Food in all its forms attracts tourists. At the Food Experience Centre, we want not only to give visitors a chance to taste good, healthy and locally produced food, but also to put it in a historical context. To visualise this, we will use virtual reality and artificial intelligence, amongst other things. Väderstad is already well established as a beacon of enterprise. Centralkonditori café and bakery has over 200,000 visitors a year, and Väderstad AB has a steady stream of national and international visitors. How will an activity centre affect existing entrepreneurs and other actors in Väderstad, and vice versa?
Above we have listed the focus-areas we initially worked with. We have developed these to following areas:
Experience- and targetgroups
Sustainability
Knowledgetransfer
Contact
Eva Rådander, Marketing and Communications manager
Phone: 010-234 51 13
Caroline Davidsson, Project coordinator
Phone: 0702-471 043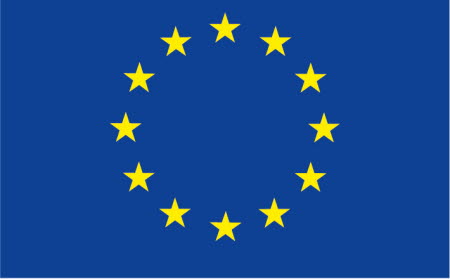 The European Agricultural Fund for Rural Development: Europe investing in rural areas