New year, new opportunities!
With a period of cancelled meetings and restrictions hopefully soon behind us, we are looking forward to new opportunities emerging from creative ideas and inspiring encounters.
A successful conference
We held a digital conference on 21 January, with a good turnout from our valued partners, not to mention our guests Susanna and Marcel from Ede in the Netherlands. The conference opened with addresses by Cecilia Burenby, Chair of Mjölby's Municipal Executive Board, and County Governor Carl Fredrik Graf. They both highlighted the region's culinary credentials and how these made Mjölby a natural location for a Food Experience Centre. Carl Fredrik saw the potential for a unique visitor centre in the region, with a focus on food. Cecilia also emphasised the opportunities that such a centre brings by establishing good conditions for a sound business climate in the municipality and the region, and thus also promoting job creation. Cecilia went on to talk about the municipality's conscious branding as a hub for food and food production, first marked with the construction of the monumental potato roundabout in 2011.
The World Food Center Experience in the Netherlands is a few years ahead of us and has already sketched out what their activity centre is going to look like. They will begin construction this year and hope to open in autumn 2023. Susanna and Marcel showed us an inspiring film about what the visitors will get to experience, which gave us plenty of food for thought, with ideas and lessons that we can take with us as we shape our own Food Experience Centre.
After a break, we went through the results of the working groups' workshops, which were held last autumn. There were some interesting discussions, with many smart contributions from the participants which the project team will incorporate into its ongoing development work. The working groups will continue in 2022 in slightly rearranged constellations, according to the results from the autumn. All the partners will receive a recommendation on which group to join and invitations to new working meetings will be issued in the spring.
Continued progress in 2022
The project team will continue its work in the same form in 2022, with a focus on financing and business models. Stakeholders will be contacted to explore who might be potential candidates for future operation of the site. Long-term strategies were discussed primarily in the steering committee, which includes representatives from Vreta Kluster, RISE, Väderstad AB, the Federation of Swedish Farmers, Region Östergötland and Östergötland County Administrative Board. The project team will then work on the more operational issues.
We value the contact we have with all our partners and will be getting in contact with each of you about a renewed Letter of Intent and participation in the aforementioned working groups. The constellation of partners is constantly changing and more partners may be added over the year.
A project funded by the Swedish Board of Agriculture comes to a close on 31 March and new project opportunities are being explored.
Third time lucky!
Our October newsletter included an invitation for a visit to Food Valley in the Dutch town of Ede. The pandemic forced us to cancel this trip, and instead we are now inviting you to come with us on 11-13 May this spring. It is a case of third time lucky, and we hope you are still keen to join us. In addition to visiting Ede in the developing World Food Center, there will also be a study visit to Wageningen University, plus a guided tour of Schiphol Airport. Places are available on a first come, first served basis, travel will be at cost price, and you can sign up by emailing caroline.davidsson@mjolby.se.
If you have any questions or comments, please contact one of us below. Until the next time!
Contact
Eva Rådander, Marketing and Communications manager
Phone: +46 10-234 51 13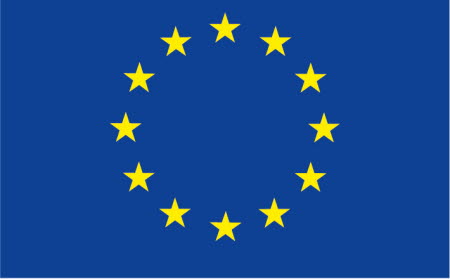 The European Agricultural Fund for Rural Development: Europe investing in rural areas